Spiritual experience travels to Asia 2018
Tara Himalayan Vision, Kathmandu (Nepal)
03/03/2018
"Spiritual experience travels "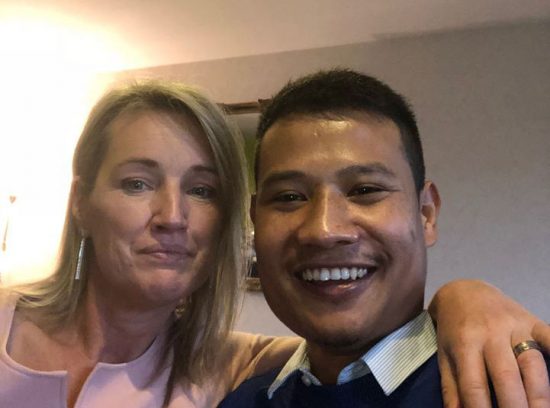 Welcome in our homeland ... Nepal
Pramod and Maaike, a Nepali-Belgian couple, are happy to announce the birth of their mutual dream, a travel agency to bring people to the mystic Himalaya mountains.
We organize spiritual travels in Asia:
* Trekkings
* Custom travels
* Organized tours
* Buddhist travels
* Yoga and meditation travels
* Leadership programs
Read more: about us
Below you can read about our recent travel offer.
Book before 15 march and get a discount of 75 euro.
Mustang, the last forbidden kingdom (inclusief Yoga and meditation)
During this hiking trip (with moderate intensity) you will discover a magical place where nature and culture work together to keep a very old tradition alive. We will practice yoga and meditation together in the stunning nature and sacred Buddhist places.
Mustang was and still is an enchanted region where nature and culture intermingled to keep a very old tradition alive. Culturally, geopgraphically, and historically Tibetan, but within the borders of Nepal, it has become a time capsule of Tibetan heritahe and a place where the rich tradition of Tibetan Buddhism is carried on to this.
The essence of Mustang's beauty is within the contrast between the desert-like landscape and the richness of the culture.
Start: 19 aug untill 3 sept 2018
More info: https://www.tarahimalayanvision.com/tour-item/mustang/
Everest Base Camp & Mani Rimdu festival
Join us for the treks of al treks, Everest Base Camp.
And experience on the way the famous Mani Rimdu festival.
We will stay two days at Tengboche Monastery to experience a Buddhist festival.
Where we will see the famous mask dances.
This masks are symbols for our emotions.

This is an unique opportunity to see the beautiful Nepal and experience the root of Tibetan Buddhism.
Start: 20 octobre untill 5 novembre 2018
Read more: https://www.tarahimalayanvision.com/tour-item/everest-base-camp-trek-ebc/
© 2018 Tara Himalayan Vision, All rights reserved